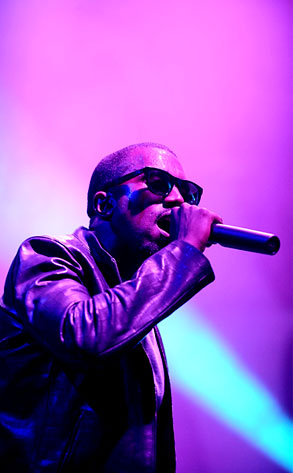 Noah Graham/NBAE via Getty Images
He's gonna let 'em finish all right. Bet on it.
After lying low the last six months or so following last September's MTV VMAs debacle when he foolishly interrupted Taylor Swift's acceptance speech, Kanye West is finally ready to show his face in public again as he's—drum roll please—been tapped to open the 10th Annual BET Awards on Sunday, E! News has learned exclusively.
Where's Beyoncé when we need her?