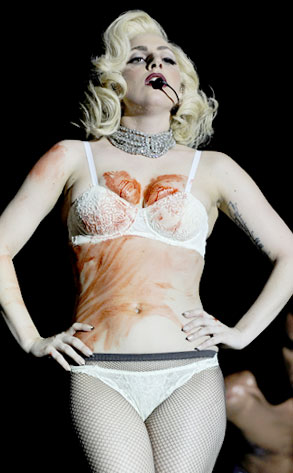 Kevin Mazur/WireImage.com
Ouch! Did a bad romance just get a whole lot worse?
Nah, it's simply Lady Gaga being her usual Gaga self.
At the 12th annual White Tie and Tiara Ball to benefit the Elton John AIDS Foundation in Windor, England, Thursday night, the singer took to the stage sporting a bra, panties and fishnet stockings, assessorized with, (we assume), fake blood smeared all over her upper body.
Then again, even if it was real, would anybody be that surprised?