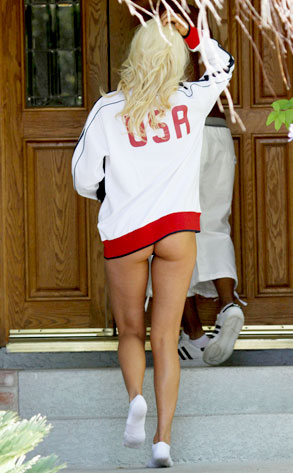 Hellmuth Dominguez, PacificCoastNews.com
This blond bombshell used to be on a reality series and has appeared in a certain men's magazine.
And even when she steps out to fetch her mail, she makes it a special delivery by wearing a USA jacket, socks and not much else.
While she was joined by an actor dude, she also used to be linked to an older, much more famous man.
Think you know who's flashing her booty? Find out after the jump...