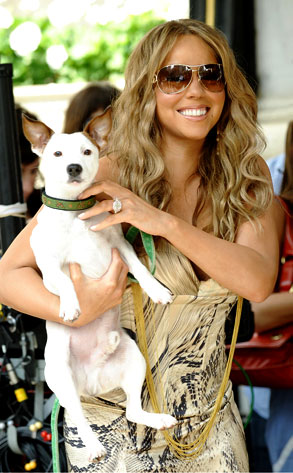 Bill Davila/startraksphoto.com
Well, new grandmas do have a lot on their mind.
"Also..breaking news...ChaCha &JJ's newest puppy now has a (Drum roll pls) name!.... Jackie Lambchops(said like Tony Soprano)," Mariah Carey tweeted over the weekend.

But the obviously occupied Carey, who along with hubby Nick Cannon made a big deal about their pregnant Jack Russell terrier, has now been sued by her friendly neighborhood vet for supposedly letting $25,000 for the care of their three dogs go unpaid.