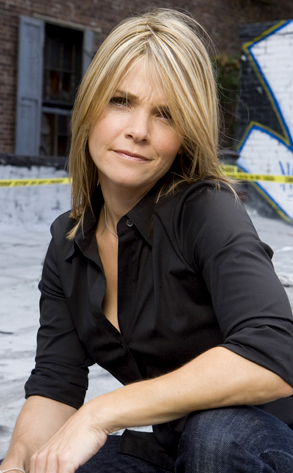 NBC Photo: Mitchell Haaseth
Kathryn Erbe has her own major case now.
A 36-year-old man accused of trying to get uncomfortably close to the former Law & Order: Criminal Intent star has been charged with interstate stalking, a federal crime.
According to FBI investigators, Charles Nagel, a husband and father of two from Philadelphia, traveled to New York with his family multiple times in 2008 and 2009 to visit the L&O set, one time getting Erbe to pose for a picture with him and his daughter.