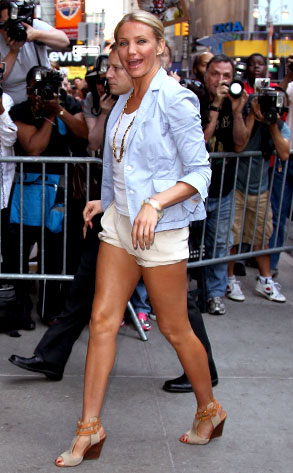 Daniel/Mauceri/INFphoto.com
We love us some Cameron Diaz. Not just because the bombshell has legs for days, but somehow she manages to say everything Megan Fox tries to, yet the blonde totally gets away with it.
"I'm always traveling for [Whispers] c--k. You've got to go where it is," Diaz told Playboy recently, adding that she loves her some primal sex, too.
Cammy D's naughty, just-do-it motto certainly reminds us of her Blind Vice...