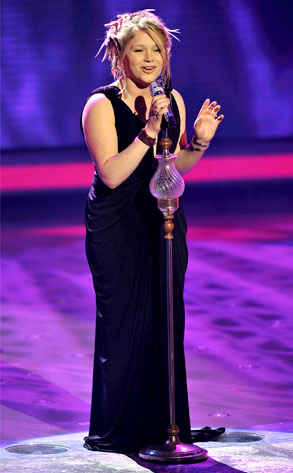 Michael Becker/AP IMAGES
The country may already be on the road to selecting their new Idol, but let's not forget about the old ones just yet, hmmm?
This year's runner-up Crystal Bowersox has just secured a record deal of her own, signing with (who else?) 19 Recordings/Jive Records to release her bluesy folk rockin' debut album later this year.
"I'm really grateful to be given this opportunity to make an album and let people hear my music, and I'm looking forward to working with all of the folks at 19/Jive," the 24-year-old said.
In the meantime, she should be looking forward to taking part in the most special thing on Earth, the American Idol tour, which kicks off its 49-date run July 1 in Detroit.