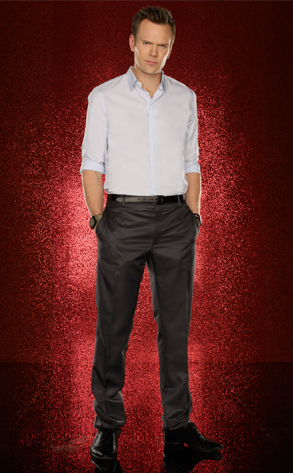 E! Networks
In tonight's all-new Soup...
Frost/Nixon. Oprah/Cruise. Kolber/Namath. None of these historic interviews compares to the one which you will witness tonight: McHale/Eminem. Really. Joel hangs out with Eminem. We're serious. Watch it...
The Bachelorette's Casey does his best to sing his way into Ali's heart, but predictably ends up singing his way into The Soup...
America's Got Talent ushers out more freaks that will convince you once and for all the human race is a failed experiment...
Maury finds perhaps his greatest guest yet from the second circle of hell...
So You Think You Can Dance's Cat Deeley makes a tragedy out of a metaphor...
And Adam Scott and Fred Willard stop by to suck Joel's blood...
Don't miss it! Seriously! Watch the hell out of this show tonight 10 p.m ET/PT!