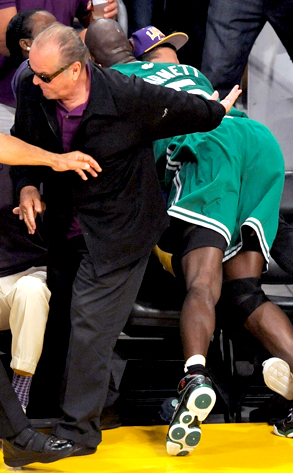 AP Photo/Chris Pizzello
It was bad enough for the hometown Hollywood crowd that Kobe Bryant was held in check for most of Thursday night's deciding seventh game of the NBA Finals. Things almost got worse when Boston star Kevin Garnett nearly plowed into the Lakers No. 1 fan Jack Nicholson on the sidelines. Wow, the old guy is still quick as a cat...and we're talking about Garnett!
Luckily, both Jack and the Lakers sidestepped disaster, with Los Angeles winning a dramatic defensive struggle to take the championship for the second straight year.