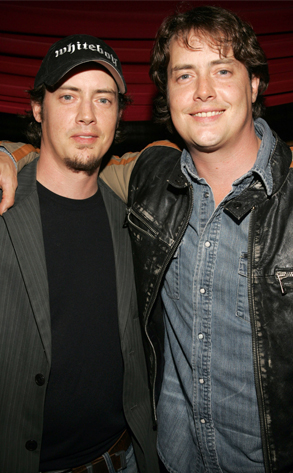 Michael Bezjian/WireImage
Jeremy London's bizarre tale of being kidnapped at gunpoint and forced to smoke crack has his family worried.
The actor's twin brother Jason and mom Debbie Nielsen say in an exclusive interview with E! News' Ken Baker, airing Friday at 7 p.m., that more than anything they're concerned about Jeremy, who told E! in April that he had successfully kicked an addiction to prescription meds and was seven months' sober.
"There have been times we've had hope [he has remained clean]," says Jason. "We are very concerned for him. This is his family's cry for help."