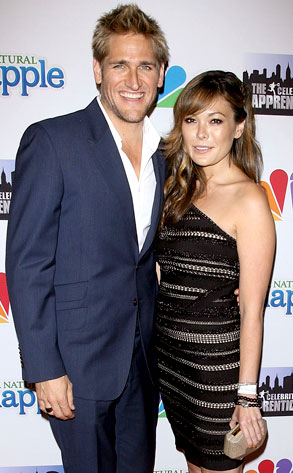 Jim Spellman/WireImage.com
The heat is on to deliver in the kitchen when you're dating a celebrity chef. Just ask Lindsay Price!
She's been dating Curtis Stone, who was on Celebrity Apprentice, since March but only agreed to cook for him after losing a bet.
"We played a game of air hockey and I lost a bet," she explained at Reebok's Celebrity House of Fitness yesterday. "So I had to make him dinner. Instead of making something easy, I wanted to really wow him. So I made coq au vin...it was the stupidest thing in the world to come up with that idea!"
So did it pass the Aussie chef's taste test?