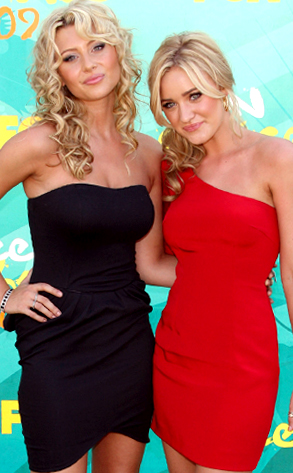 Jason Merritt/Getty Images
Aly & AJ are A-OK after a stalker scare at their SoCal spread.
A California man named Caesar Brantley was arrested for trying to sneak into the gated community where Aly and AJ Michalka live, according to a spokeswoman for the Los Angeles County Sheriff's Department.
Police took Caesar Brantley into custody after security guards caught him milling about near the sisters' Calabasas home in violation of a restraining order the Disney Channel's sibling pop stars had taken out against him. He was charged with a misdemeanor for disobeying that court order and felony stalking.