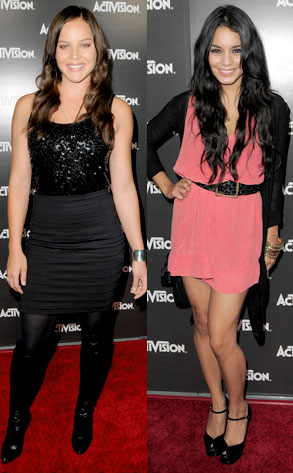 Jordan Strauss/WireImage.com
While Zac Efron is on vacay with his little bro in Hawaii for the Maui Film Festival, girlfriend Vanessa Hudgens was busy having a GNO (a girls' night out, for those of you not up on your slang).
V.Hud got her dance on at the Activision E3 preview event at Staples Center, where Eminem and Rihanna performed. But don't think Ms. Hudgens was a wallflower while "her Zac" was out of town.
Oh no, Vanessa was totally grinding with...