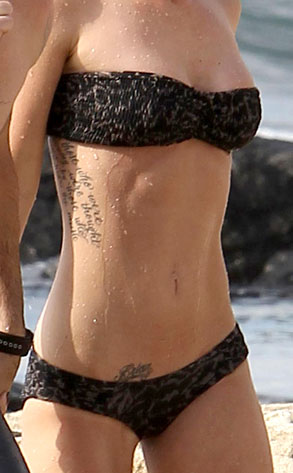 SNAP/GSI Media
As if this actress didn't have enough tattoos already, she's gone and added another one to her collection.
And this one was inspired by a male costar she recently worked with, who she said she "loves very much" and described as "a beautiful and wonderful human being".
But their connection wasn't romantic. In fact, this hottie just got engaged (again) to her longtime boyfriend!
Think you know who's got ink on her ribs? Find out after the jump...