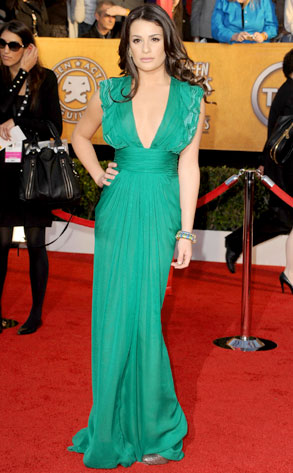 Steve Granitz/Getty Images
It's Lea Michele's turn to ease on down the road.
The Glee star will lend her golden pipes to the most famous fictional Kansan in the upcoming 3-D musical Dorothy of Oz, which picks up the action the day after Dorothy Gale's original trip to Oz, where she must return in search of the missing Tin Man, Scarecrow and Lion.
Kelsey Grammer, Dan Akroyd, Martin Short, Jim Belushi, Hugh Dancy, Patrick Stewart, and Oliver Platt round out the all-star cast. Bryan Adams is working on the music.
This will be Michele's first foray, vocally or otherwise, onto the big screen. The news comes just as the 23-year-old musical-theater veteran scored her first Teen Choice Award nomination for best TV actress in a comedy.