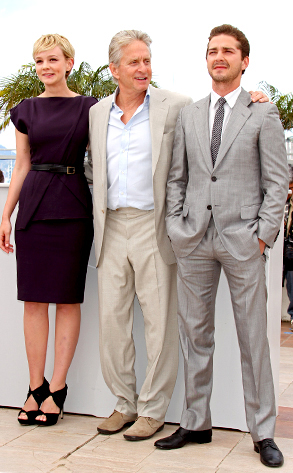 Jean Baptiste Lacroix/FilmMagic
"You will see [Shia LaBeouf and Carey Mulligan] here, I won't! They're only 23 years old!"
—Michael Douglas, last year's AFI Life Award Achievement Recipient, on whether he thinks his Wall Street: Money Never Sleeps costars LaBeouf and Mulligan have what it takes to be major players in the acting game and will follow in his award-winning footsteps.
Douglas came out with the likes of Cher, Natalie Portman, Steven Spielberg and Jack Nicholson to honor director Mike Nichols as this year's big AFI recipient, which was too fun.
With everything Douglas has gone through recently (and come out looking pretty good for his age, might we add), we wouldn't put it past the big guy to stay around long enough to help honor two of Hollywood's rising young stars, eventually.