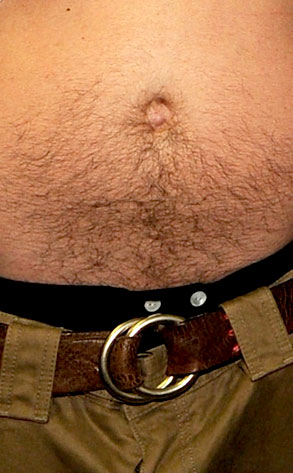 Rick Diamond/Getty Images
Here's one Hollywood hottie who apparently prefers to go au naturel.
The handsome musician, who's been linked to a bevy of beautiful starlets, showed off his hairy belly while attending a glitzy awards show last night.
You're welcome, ladies.
Find out who's not-so-hot bod this below to after the jump...