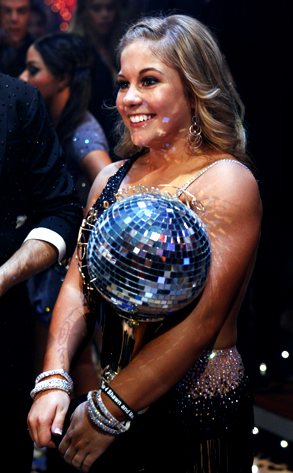 ABC/KELSEY MCNEAL
"To see that somebody had that much obsession, it made me really scared."
So said Shawn Johnson this morning in a Los Angeles courtroom, as the gold medalist took the stand against the man accused of stalking her during her disco ball-winning run on ABC's Dancing With the Stars.
The 18-year-old Johnson, voice quivering at times, recounted her reaction upon hearing that 36-year-old Robert O'Ryan was caught sneaking onto the CBS lot last spring where DWTS tapes, allegedly packing a so-called kidnapping kit including two guns, a knife, duct tape, zip ties and love letters in which their last names were hyphenated.
The news chilled her.