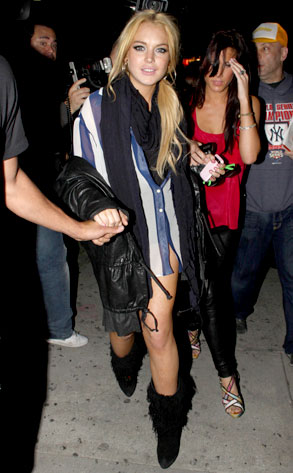 David Tonnessen, PacificCoastNews.com
Attention, mean girls and boys: all your vitriol for Lindsay Lohan just might be doing her a favor.
A lawyer for the embattled actress is asking a Los Angeles judge to postpone her civil trial in a lawsuit over her bizarro 2007 car chase through Malibu that netted her a DUI and misdemeanor drug charges.
Ed McPherson—who's defending Lohan against assault, negligence and emotional distress allegations filed by male passengers in the SUV LiLo was driving while she was chasing another vehicle that night—claims in court papers obtained by E! News that so many people have been bashing Lindsay that fielding an impartial jury would be impossible at the moment.
Wonder if a venti glass of Haterade would set off Lindsay's SCRAM?