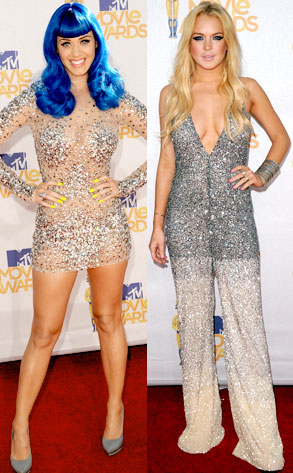 Jason Merritt/Getty Images
Lindsay Lohan hit up John Terzian and Brian Toll's new L.A. hot spot Las Palmas last night, where Katy Perry was hosting her party after the MTV Movie Awards.
Wearing a striped blue-and-white shirt-dress, L.L. arrived with her usual entourage, including her new bestie Mr. SCRAM.
So what does it mean that her bracelet was "flashing red like crazy" at Perry's party? And who was the underage star partying with some of Lindsay's crew?