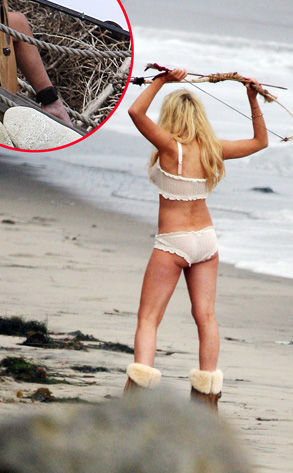 Fame Pictures
The only thing Lindsay Lohan's got to hide these days is her SCRAM ankle bracelet.
But the rest of her bod, well, she's letting it all hang out.
Over the weekend, the legally challenged starlet did a beachy cavewoman photo shoot in Malibu wearing nothing but lingerie and boots and clutching a bow and arrow.
Um, yeah, that doesn't look ridiculous.
And despite LiLo's best efforts, the alcohol-monitoring anklet makes a cameo after all. Oops!
Better luck next time, babe.