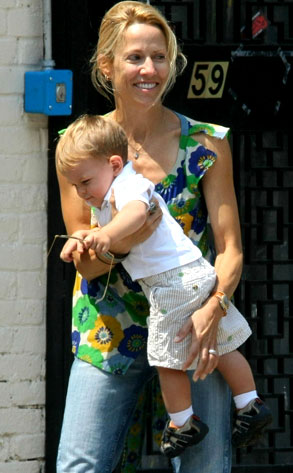 Fame Pictures
If it makes her happy, then why not do it again?
Sheryl Crow let her fans in on some exciting news today, announcing on her website that she has adopted her second child, a baby boy named Levi James.
"Wyatt has a new little brother!" said Crow.
According to the Grammy-winning singer-songwriter, Levi was born April 30 and joins 3-year-old Wyatt Steven Crow, whom she adopted two years ago.
When she's not appearing on ABC's Cougar Town, Crow and her boys make their home on a 154-acre farm outside Nashville.