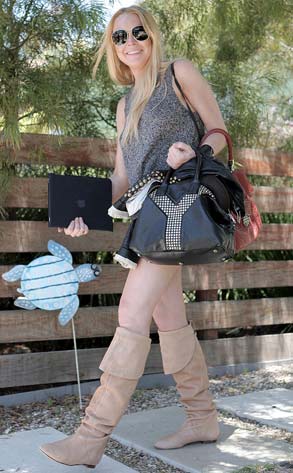 David Tonnessen/Gaz Shirley, PacificCoastNews.com
We have an answer for all those wondering whether Lindsay Lohan could find a way to somehow trick her booze-sniffing bracelet or game her drug tests.
So far, so good.
E! News has learned that Lohan already has passed two court-ordered random drug tests. She has also managed to refrain from drinking and thus there have been no SCRAM alerts.
"She is doing great, totally focused on work," a source close to the troubled star tells E! News. "She feels really good and she seems really happy."
Considering what we now know about her past exploits, it's a good thing she's laying off the party-hearty lifestyle.