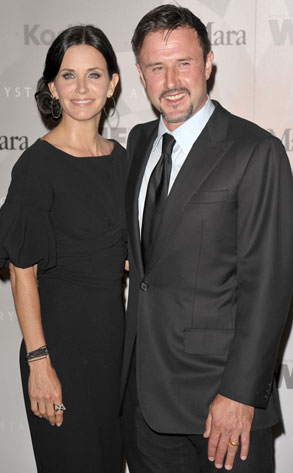 John Shearer/WireImage.com
Courteney Cox isn't embarrassed to admit she regularly goes to therapy. And not just with her hubby David Arquette but also with her friend, Laura Dern!
"We really do go to therapy together," Courteney confirmed as she accepted honors for Excellence in Television at last night's Women in Film Crystal + Lucy awards. The confession came after Laura quipped that she brings Courteney with her to therapy sessions since her famous Friend can help figure out what's wrong better than the shrink.
"Sometimes couples [therapy]," Cox added, referring to hubby David Arquette, who was looking on adoringly from the audience, "but more likely, just us."
Courteney had another surprise famous face cheering her on from the audience on her big night...