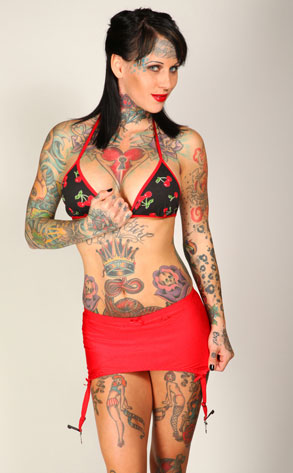 Zach Cordner / Zip Cord Media
In a recent interview with CTV's ETalk reporter Lainey Lui, admitted adulturess Michelle "Bombshell" McGee said her posing in a Nazi-inspired uniform doesn't imply racism.
"You don't believe wearing a Nazi costume indicates racism?" Lainey asked.
"No not racism," McGee replied. "Anti-Semitism? Yes."
"Do you believe," Soup bloggers considered asking McGee, "that your role in the destruction of a marriage, your becoming the spokeswoman for an online dating site for cheaters, and your posting online video of yourself showering makes you a self-obsessed, opportunistic prostitute?
"No not a self-obsessed, opportunistic prostitute. A narcissistic, greedy hooker? Yes."