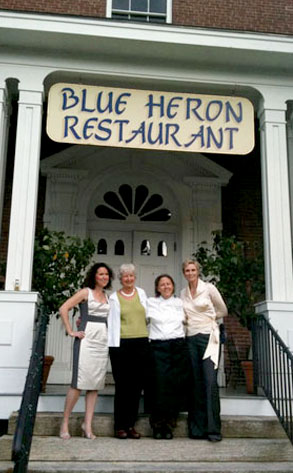 Courtesy of Blue Heron Restaurant
Even Sue Sylvester might get a kick out of this.
Glee standout Jane Lynch swapped vows Monday night with her longtime partner, Dr. Lara Embry, E! News confirms.
The nuptials took place at the Blue Heron restaurant in Sunderland, Mass. (which, incidentally, was the first U.S. state to issue marriage licenses to same-sex couples). They had been engaged since November.
According to Us Weekly, 21 guests witnessed Lynch and Embry tie the knot in a 20-minute ceremony before chowing down on sea bass, duck and a three-tiered chocolate-mousse wedding cake with vanilla-cream frosting.
A live jazz band presided over some celebratory dancing after the meal.