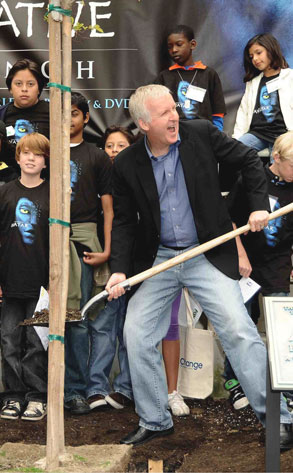 Courtesy of Getty Images
Who better than the King of the World to tackle the mother of all oil disasters.
James Cameron, who has perfected deep-sea camera work while filming The Abyss, Titanic and a host of underwater documentaries, is lending his expertise to government bureaucrats seeking ways in halting the worst spill in U.S. history.
Cameron and business partner Phil Nuytten, a diving expert who has helped build submersibles for the Oscar winner, met this morning with officials from the Environmental Protection Agency, oil industry scientists and engineers for brainstorming sessions today in Washington, D.C.
The goal?