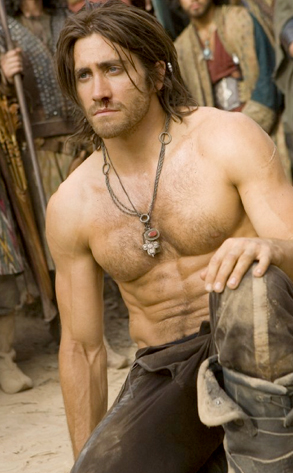 Andrew Cooper, SMPSP/ Disney Enterprises, Inc
Hate to say it, but we will: "Told you so!" We knew Prince of Persia was going to stink. We just didn't know how much. Biggest problem: Um, where the hell were the gratuitous shirtless scenes?
Jakey-poo's ripped bod was the movie's biggest selling point, right? Well, you might as well stare at one of the many leaked pics of his amazing abs for two hours, because they barely make a guest cameo in the flick (seriously, only one scene—we almost cried).
And that is why he did the movie, isn't it?