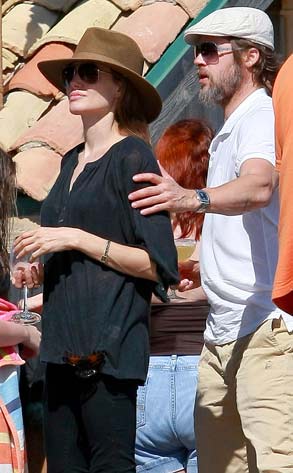 Flynetonline.com
No wonder the California coast seemed so hot this weekend.
After much time filming The Tourist in Italy, Angelina Jolie spent the Memorial Day holiday like a, well, tourist, when she brought her sizzle stateside and accompanied Brad Pitt to a Malibu beach party Saturday.
And as the dazzling duo mingled out on a friend's deck, two of the couple's cute kids enjoyed a little fun in the sun themselves...