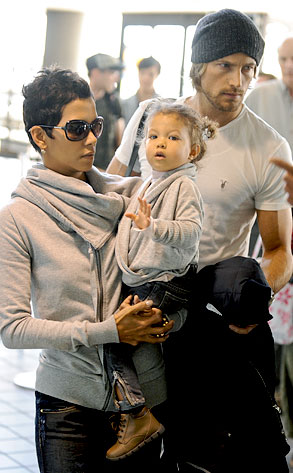 National Photo Group
If you haven't heard yet, Halle Berry and Gabriel Aubry have reportedly split and are now ironing out custody of their 2-year-old daughter, Nahla.
"They are doing well and working in the best interest of their daughter," Berry's attorney, Judy Bogen, tells E! news.
And while the couple never swapped vows, their five-year union lasted longer than both the Oscar winner's previous marriages.
So what was their deal? Here are the five things you need to know about them.