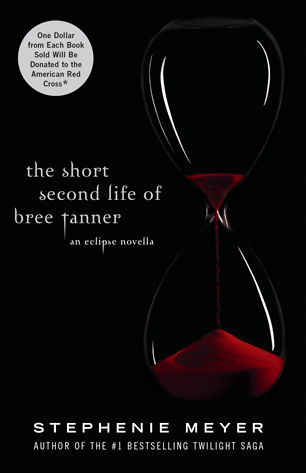 Hachette Book Group
The Twilight series has, of course, spawned its first spinoff—a novella entitled The Short Second Life of Bree Tanner, which tells the story of a badass baby vamp introduced in Eclipse.
With how über-successful the stories of Bella and her broody beau Edward have been, it's no surprise that Stephenie Meyer would want to keep banking off her bloodsucking babes—whether it is a "gift to her fans" or not. But hey, at least a dollar from every purchase goes to the American Red Cross—that's pretty cool, no?
So will you be checking out the newest venture in Forks when it hits bookstores in June? Or is teenage vampire angst best left to Ed and Bell instead of all the other wannabes who can suck it?