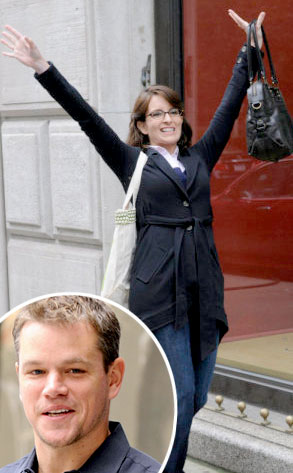 NBC; GARDINER ANDERSON/CARLOS VILA/BauerGriffin.com
As if you needed another reason to bow down and worship (seethe with envy over?) the awesomeness that is Tina Fey, sources are spilling a ridiculously good one.
NBC has confirmed that Matt Damon is joining 30 Rock this season, and here's what show insiders tell me exclusively about what Matt will be doing, and for how long...
Spoiler Alert: