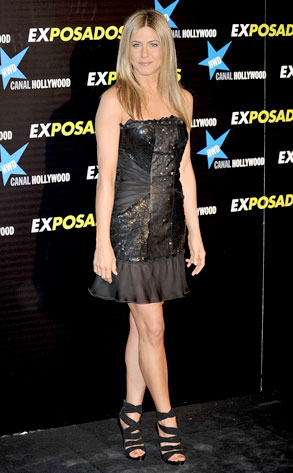 Carlos Alvarez/Getty Images
Just because she starred in a movie called The Good Girl, doesn't mean Jennifer Aniston wants to be one. And although her stint on Friends and roles in a half dozen hit-and-miss rom-coms have earned her an "America's Sweetheart" title, it doesn't look like the babe wants to accept it.
So do you think Jenny can go bad?