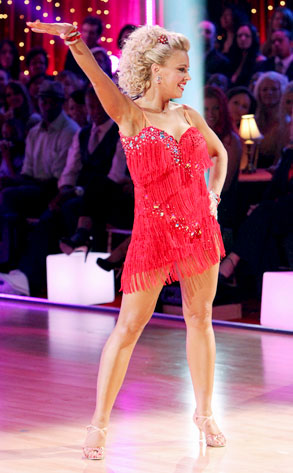 ABC/ADAM LARKEY
We all witnessed Kate Gosselin's little temper tantrum on Dancing With the Stars Monday night (if you weren't privy to her antics, take a peek here), but what we didn't get was an explanation.
Ironically, the reality mom seems to think last week was the issue.
"From a personal perspective, last week there was terror," Kate told us following her jumbled jive. "I definitely checked out for a minute and didn't know where I was, didn't know what was happening. This week, I was totally with him."
Hmmm, were we watching the same show?