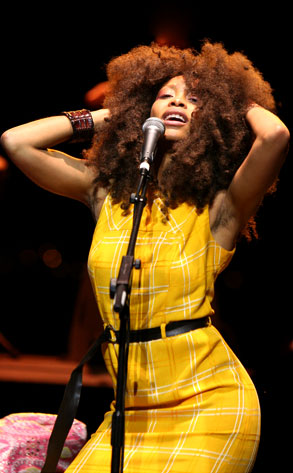 Monica Morgan/WireImage.com
Erykah Badu runs around naked in the middle of Dallas and no one arrests her? There really is a different set of rules for celebrities, I guess.
—C.T., Big Bend
It does indeed appear that, for her latest video, Badu went out to Dealey Plaza and stripped down to a set of black underwear before going completely au naturel. With real people watching. Then Badu pretended to get shot.
There was a message in the imagery somewhere, from what I understand—something about character assassination, killing what we don't understand, yadda yadda.
Anyway, do public nudity laws not apply when you're a famous singer? I found out...