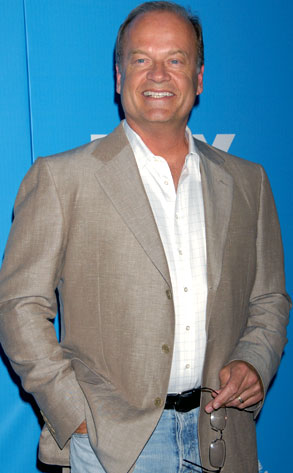 AP Photo/Kristie Bull/Graylock.com
Talk about your economic downturn.
Former Frasier Kelsey Grammer paid a whopping $10—less than a price of a movie ticket!—to settle a lawsuit with a screenwriter who claims Grammer swiped the idea for the 2008 comedy Swing Vote.
Plaintiff Bradley Blakeman, who had been hoping for a big-bucks payday, realized better take whatever he could get after a judge tossed the bulk of his lawsuit against the film's costar, Kevin Costner, and studio execs at Disney.
So instead of duke it out and incur additional legal expenses, the scribe agreed to the $10 payout, apparently deciding that was the best he could get, per TMZ.