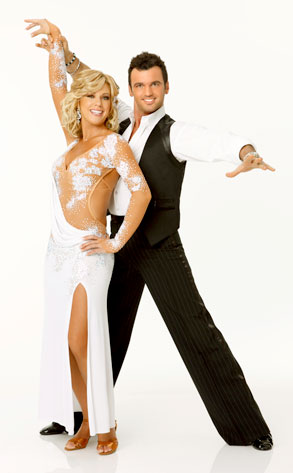 ABC/CRAIG SJODIN
Why is Dancing With the Stars sticking with Kate Gosselin in the pimp spot? Why should Castle fans be rooting for the reality mom? And is FlashForward sinking or swimming?
The answers—and more questions about Life Unexpected and the rest—in the latest TV ratings quiz:
1. Guess which half-hour got DWTS' biggest numbers last night? The one "graced" by Gosselin, of course. For the second week in row, DWTS saved the TLC star and Pam Anderson for the crucial 9:30 p.m. segment. The pairing did not disappoint, bagging nearly 25 million viewers in that half-hour. Unfortunately, we don't know exactly how many witnessed the Gosselin-vexed Tony Dovolani reduced to grumbling, "I quit."