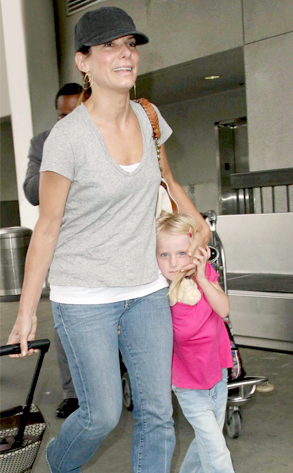 INFphoto.com
In addition to his mistresses, Jesse James has three things Sandra Bullock does not: his kids.
As close as the Oscar winner has grown to her husband's three children—Chandler, 15, Jesse Jr., 12, and especially 6-year-old Sunny—she won't be getting custody of them regardless of what happens to her five-year marriage.
"There are no plans, nor have there ever been any plans, for Sandra Bullock to adopt any of Jesse James' children," the actress's publicist says.
Sandra has been active in the childrens' lives, especially that of Sunny, whom she stood behind during difficult custody battles between Jesse and his second wife, Janine Lindemulder.