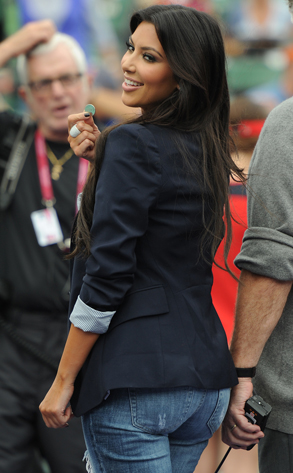 INFevents.com
We're assuming this isn't how Kim Kardashian decided to end it with Reggie Bush.
But the E! star did perform a pretty fabulous coin toss prior to the tennis match on Monday between Roger Federer and Florent Serra at the Sony Ericsson Open in Miami.
Of course, she also looked pretty fabulous too.
Not that we're biased or anything.