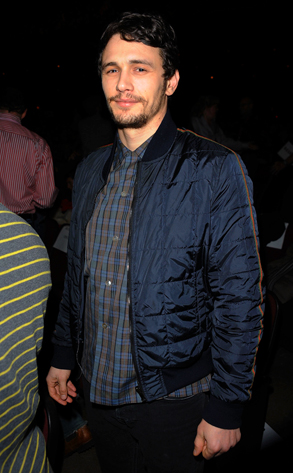 George Pimentel/Getty Images
Sleeping through a Masters program at Colombia University simply wasn't enough for James Franco.
Following up his undergrad degree from UCLA, the Milk actor is currently finishing up an MFA program at the New York City school, where he infamously dozed off in the middle of class. Now, he's been accepted into the Ph.D. program at Yale, the Yale Herald reports.
That's right—he could be Dr. Franco to you.
But don't go signing up to audit classes in Connecticut just yet. The star's manager, Miles Levy, told the Yale Daily News that his client hasn't officially signed on the dotted line.
"[James] loves Yale and it is more than likely his first choice," he said.
Who isn't impressed with the hottie becoming the king of the post-graduate Ivy League? He brings new meaning to higher learning!