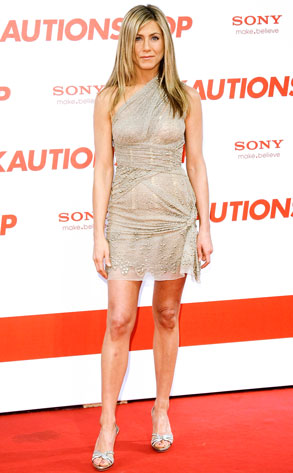 Florian Seefried/Getty Images
That's so much better.
A day after stepping out in a salmon-hued Christian Lacroix dress, Jennifer Aniston bounced back at the Berlin premiere of The Bounty Hunter in a skin-tight, neutral-toned Valentino.
And doesn't she look fabulous?
This dress doesn't upstage the attractive star while it highlights her toned physique and shows off her legs.
Plus, it's not salmon colored.
Do you agree? Put your fashion sense to the test in the comments, people.