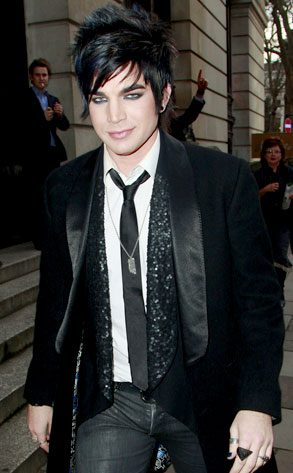 Ringo / Jesal Parshotam, PacificCoastNews.com
American Idol rock star Adam Lambert strutted his stuff leaving a bowling alley in London over the weekend. Glammed out with his signature look—heavy guyliner, superstyled hair and leather threads—A.L. always stands out in a crowd. You know, sort of like Katie Holmes does when she tries to shop for shoes at Barneys incognito—never works.
So we got to thinking...What if Lambert ditched the glitter and glam?