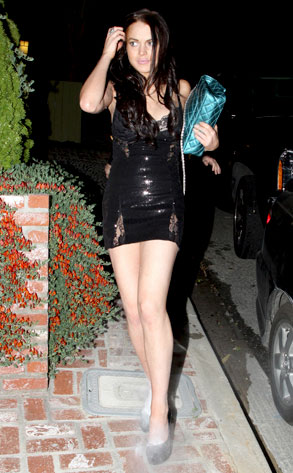 David Tonnessen; PacificCoastNews.com
Well doesn't this blow.
Just days after getting up close and personal with a cactus, Lindsay Lohan found herself making quite the fashion faux pas while leaving a friend's house in L.A. this weekend, sporting an excessive amount of white powder on her shoes and feet.
So what exactly is going on here?
Is the actress warding off a case of athlete's foot? Did she get carried away in the kitchen while baking? Or is she shooting a sequel to Scarface that nobody told us about?
We've reached out for an official explanation, but have yet to hear back from LiLo's peeps.
We'll let you know, though, once we sniff out the reason.