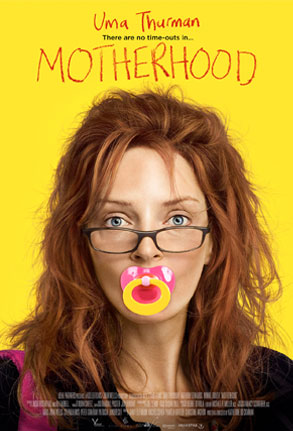 Freestyle Releasing
And you thought My Super Ex-Girlfriend was an embarrassment!
When Uma Thurman's latest film, Motherhood, launched in the U.K. as an exclusive engagement at one theater, we can assume such a deal was meant to generate buzz. Instead, it just generated zzzs.
The film took home an unwhopping $130 total during the weekend of March 5. In fact, only one person bought a ticket on March 7, according to The Guardian.
Ouch!
The movie, which costars Anthony Edwards and Minnie Driver, had a limited release in the U.S. back in October and didn't fare much better, with just $50,000. To date, it's scraped up a measly $701,000 in total worldwide box office.
Given Uma's recent string of busts, it's a good thing she'll have Robert Pattinson's handsome coattails to ride on for Bel Ami.