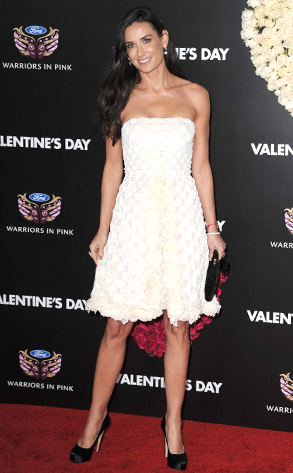 Steve Granitz/Getty Images
Something tells us Kim Kardashian didn't expect her girls' night to turn into a serious moral debate with Demi Moore on Twitter.
The E! star began her Sunday night online festivities innocently enough, posting a picture of herself with Kelly Rowland, Serena Williams and LaLa Vazquez in Miami. "Big pimpin w @SerenaJWilliams, @LaLaVazquez @Kelly_Rowland Love u girls!" she shared.
That's when Demi took offense!
"Are you using the word 'pimpin' as in pimping?" @MrsKutcher asked. "No disrespect I love a girls' night out but a pimp and pimping is nothing more than a slave owner!"