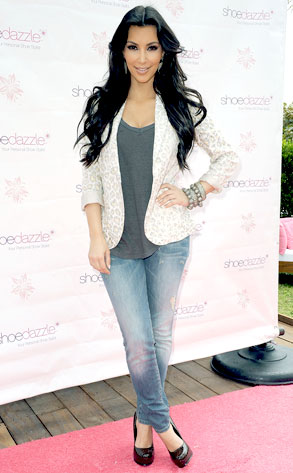 Gustavo Caballero/Getty Images
Kim Kardashian's life may move at the speed of light, or, at least as fast as a jet can carry her, but she doesn't move on quite so fast romantically.
The E! starlet may have confirmed her split from Super Bowl champ Reggie Bush a few days ago, but, despite reports in the U.K.'s Sun, she's not so quick to find a new mate. In fact, she's never even heard of the soccer player the tabloid claims she's been trading texts messages with.
"Who the hell is Wayne Bridge? LOL Someone please fill me in because I have no clue," she writes on Twitter.
But that's not the only word coming from the Team Kardashian today…