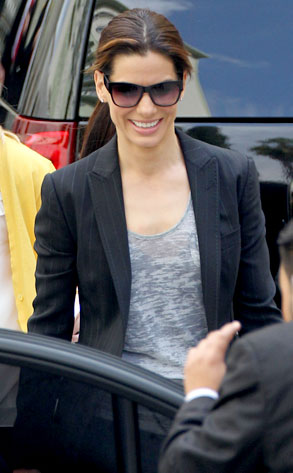 Smith / Symons / Pacific Coast News
Where in the world is Sandra Bullock? No one knows for sure. But we know where she won't be, and that's at the Nickelodeon Kids Choice Awards tomorrow.
Reports had been circulating that the laid-back slimefest just might be the perfect forum for Bullock to mount her return to the public stage, a rumor further fueled by the fact that the can't-lose Oscar winner is also a nominee at Saturday's show.
But this time around the speculation proved to be unfounded, as a rep for Jesse James' much, much better half confirms to E! News that the actress will not only not be attending tomorrow's festivities, but that she never had any intention to RSVP.
And yes, she means even before Bombshellgate broke.