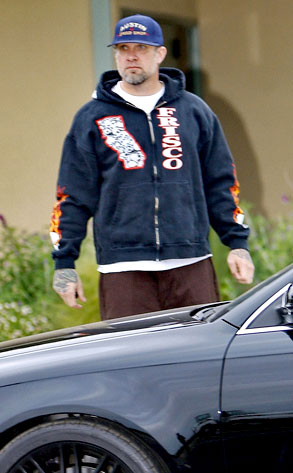 INFdaily.com
Looks like Jesse James has more to worry about than dodging Bombshells.
Sandra Bullock's suddenly estranged husband and a shutterbug traded citizen's arrests today outside James' West Coast Choppers, bringing to a head the tension that's been growing between James and the paparazzi over the past week.
Police confirm to E! News that they were called to the scene by unnamed photographer, who claimed his car was vandalized by James.
When the cops arrived, James then launched into his version of the story, telling Long Beach's finest that he was the real victim in the situation as that particular paparazzo had been stalking him.
Yeah, him and the entire Western world.