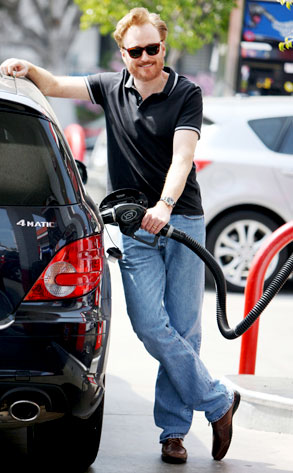 Fame Pictues
OK, calling Conan O'Brien's natty little facial scruff barbaric may be a stretch. The unemployed late-night host looks more like a leprechaun with his whiskered, impish grin.
But we think the ungroomed look—adopted after leaving NBC and before CoCo's 30-city comedy tour—is just adorable, like the time our dad grew a beard during the family vacation to Yellowstone.
Granted, it doesn't possess the magnifcient sweep of Brad Pitt's Rip Van Winkle chin duster, but it's not too shabby.
You keep on truckin', CoCo!