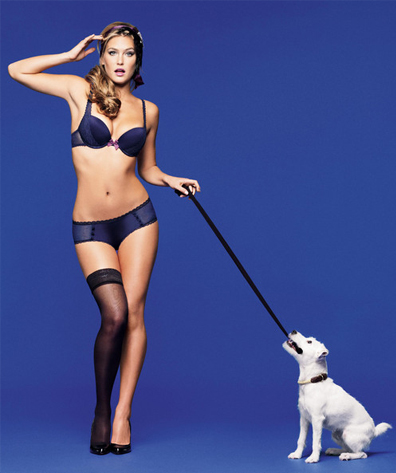 Passionata
Much like the pooch in this picture, Leonardo DiCaprio is one lucky dog.
Not that we really need to be reminded. After all, this isn't the first time we've been exposed to Bar Refaeli's near nakedness. In fact, the actor's girlfriend showed off her fine figure as recently as a few days ago when these titillating topless photos revealed themselves in the new issue of Elle Russia.
And now there's this latest round of eye-popping candy, courtesy of Passionata lingerie.
Bar may be modeling the line's upcoming autumn/winter collection, but it definitely puts a spring in our step…and then some!